HW100 TK .177- RAT Works Edition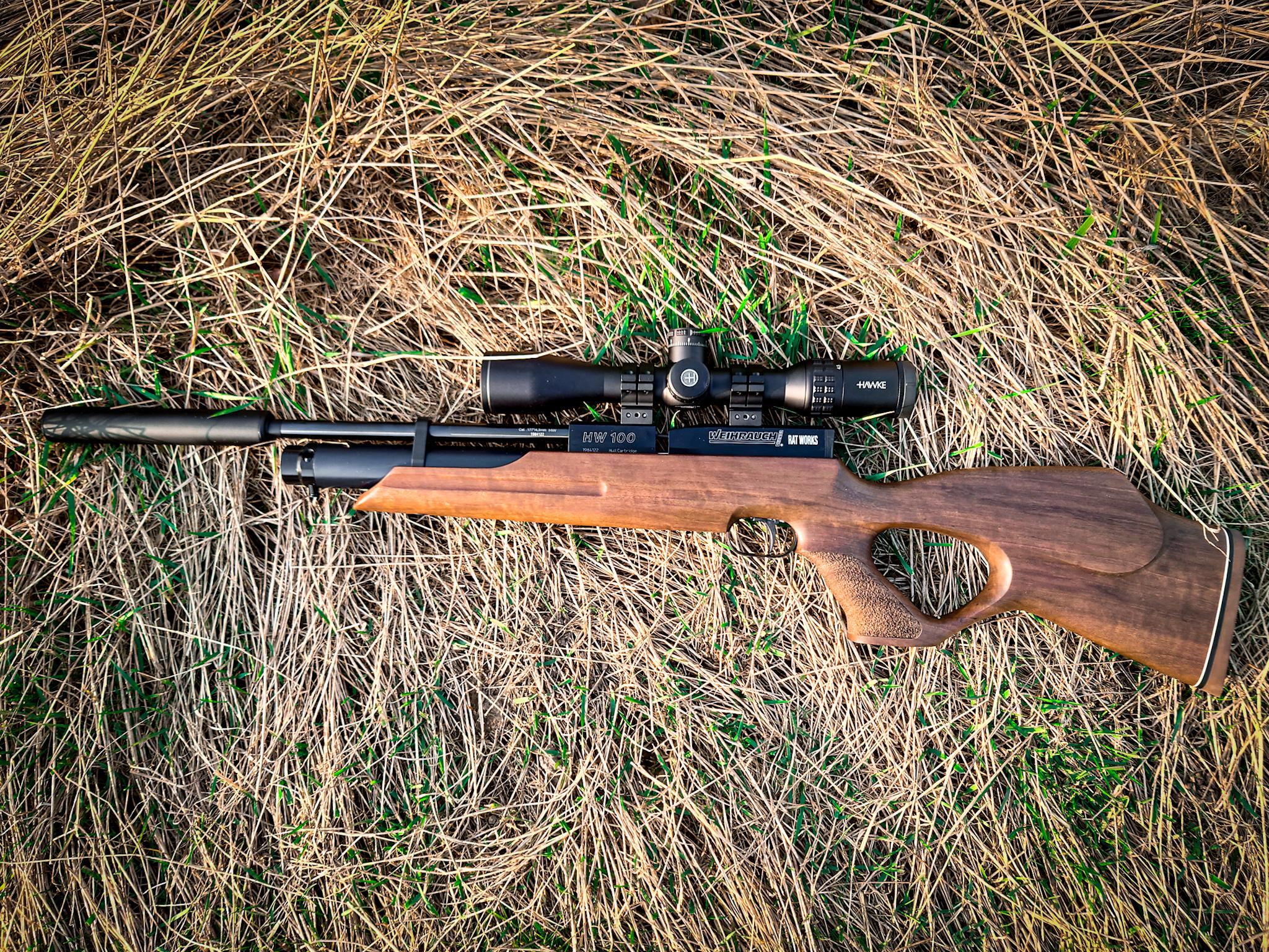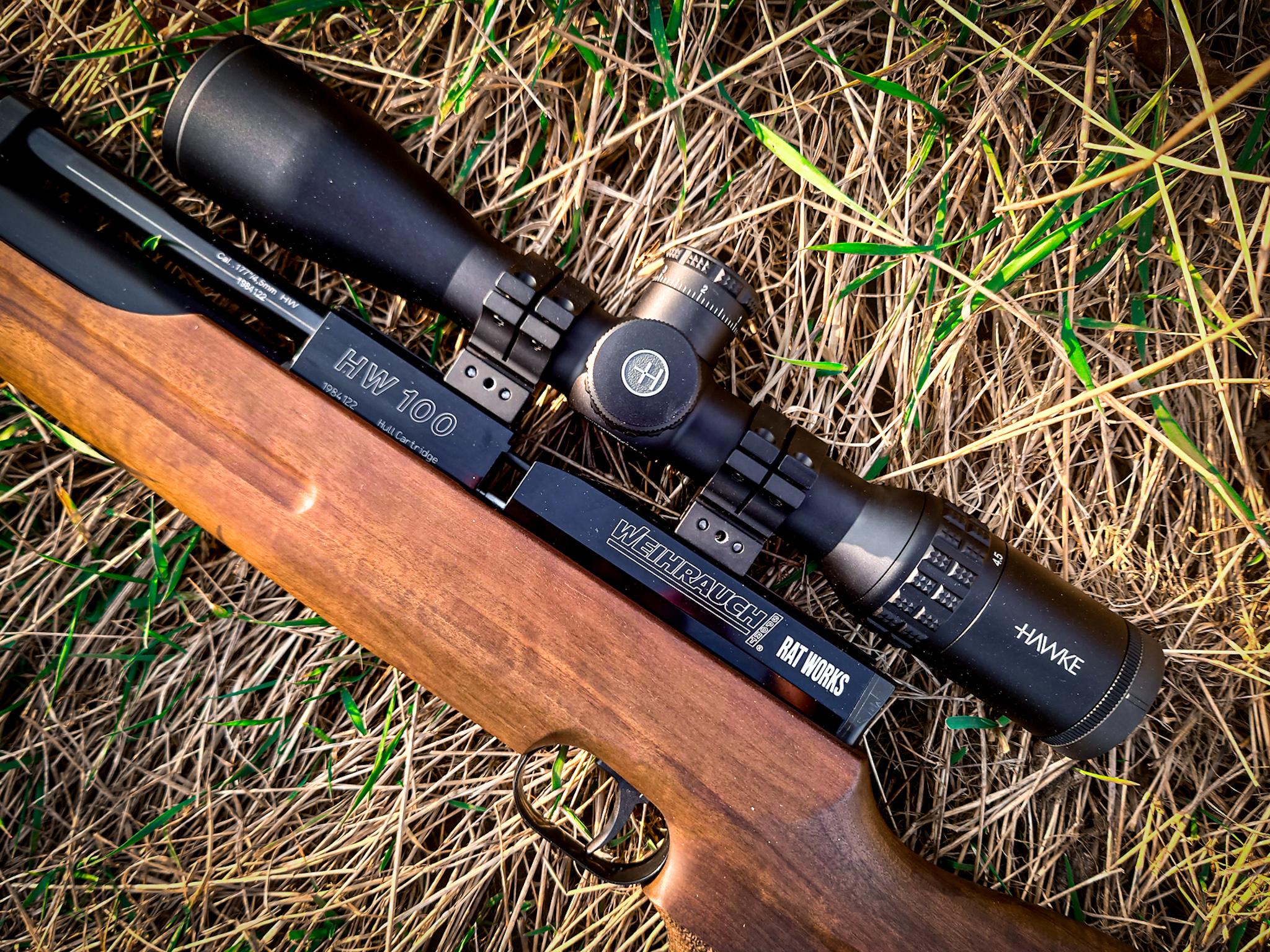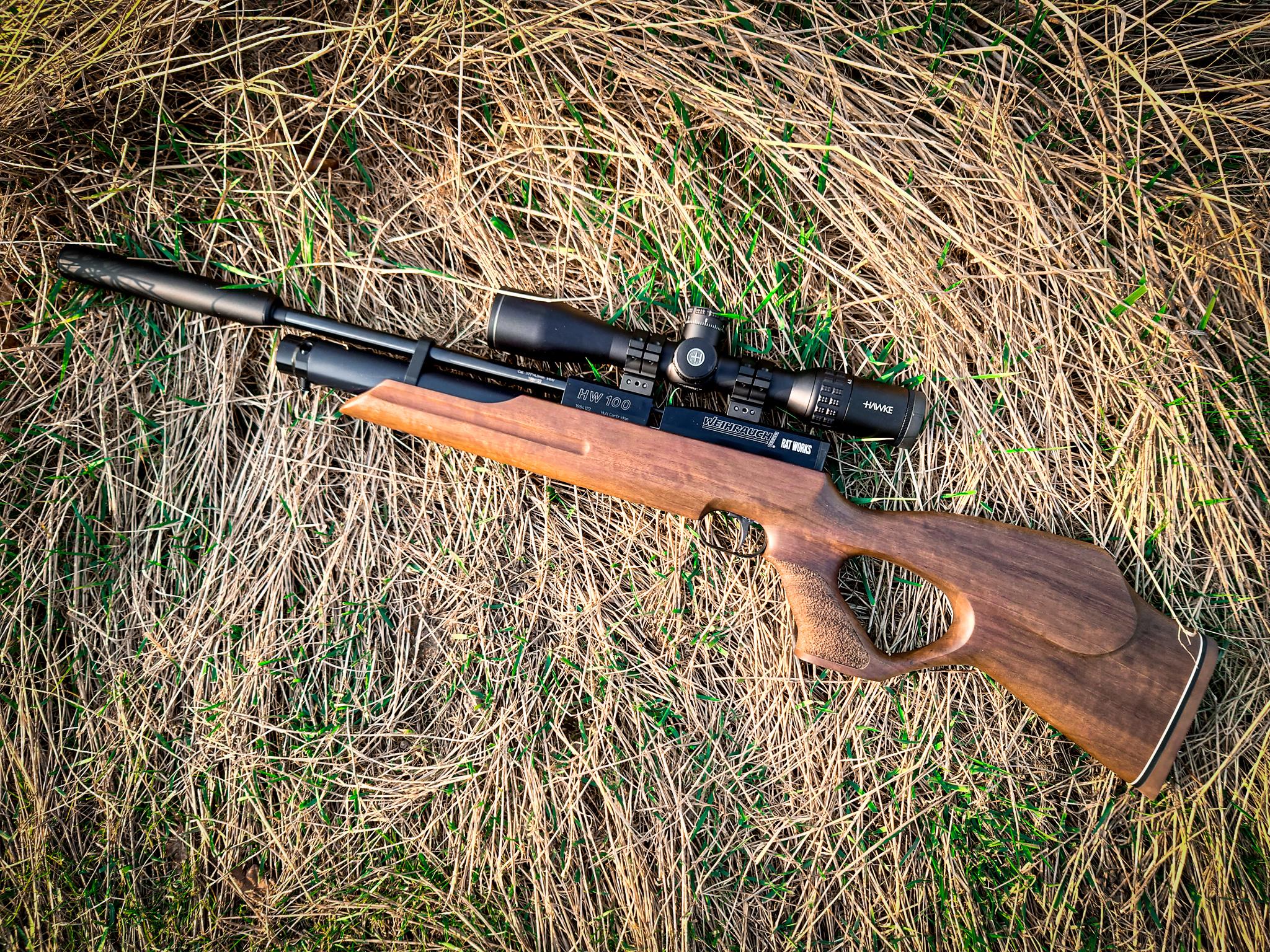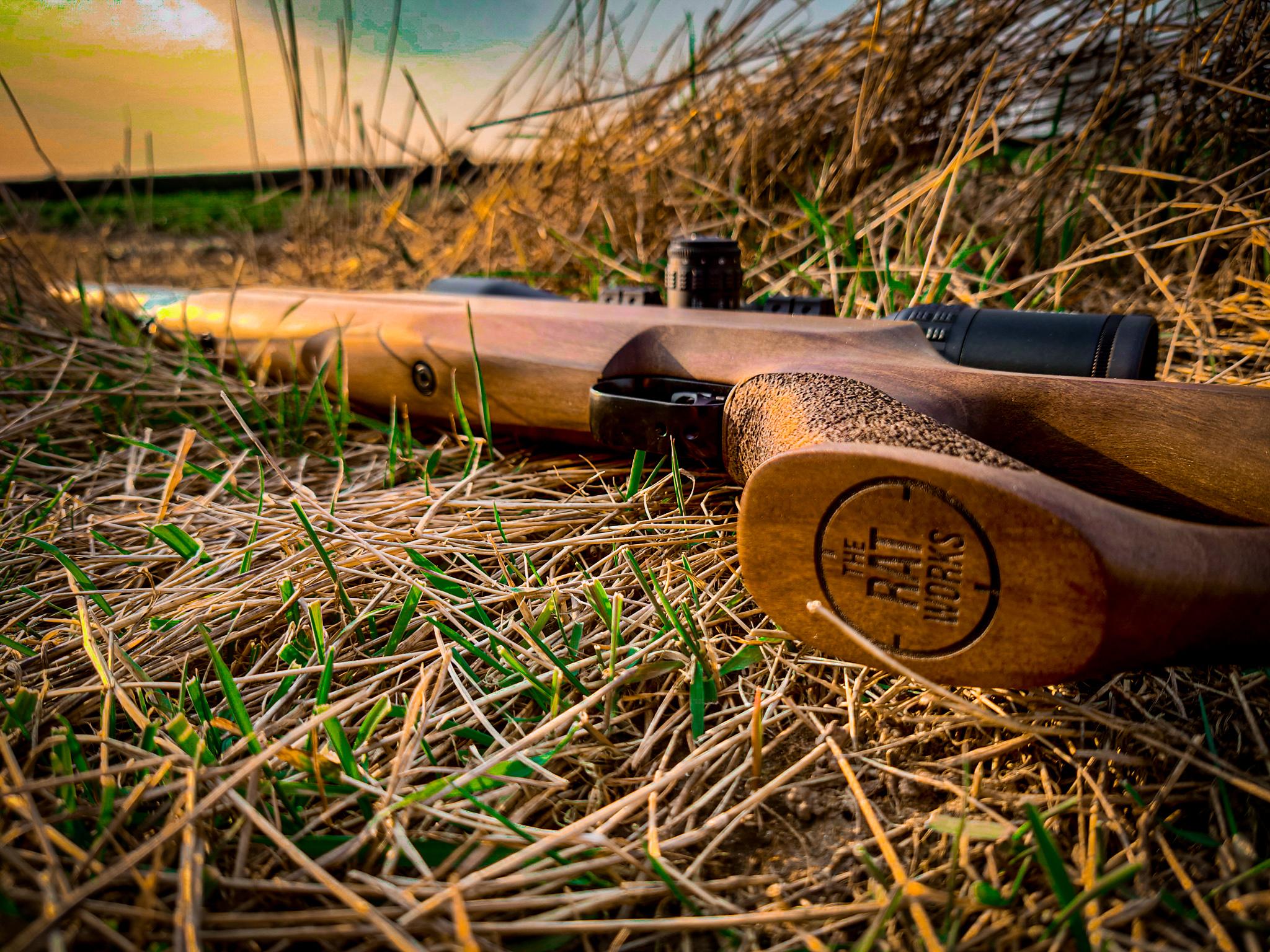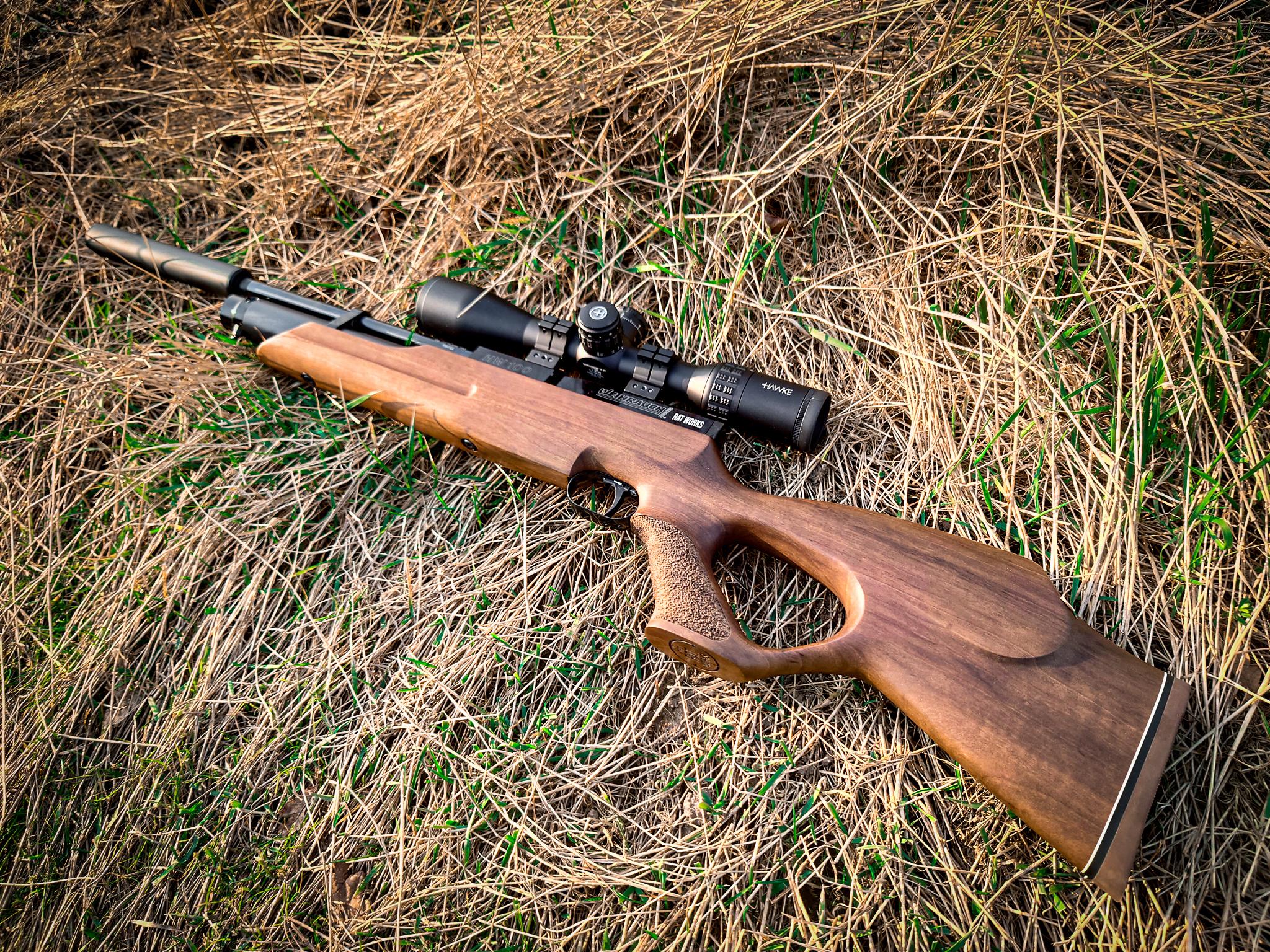 HW100 TK .177- RAT Works Edition
---
HW100 TK .177
The HW100 Thumbhole Carbine models are pre-charged air rifles from Weihrauch. With excellent precision, vibration free shot release, fast and easy shot cycling teamed with a 14 shot magazine makes the HW100 a very capable tool to have whether its at the range or out in the field. 
The HW100 comes in two calibre choices they are .177 
All HW100 come with a moderator as standard.
THE RAT WORKS EDITION
When you buy a RAT Works edition it will come fitted with a Tench regulator and will be fully tuned by our amazing technicians here at The RAT Works.
With the HW100's you will also have one of our lightweight air cylinders fitted. This is not only 50% lighter than the standard air cylinder, it will also give you twice the shot count too. The lightweight cylinders are also fitted with the Standard Weihrauch quick fill end and pressure gauge (0 to 250).
| | | | |
| --- | --- | --- | --- |
| HW | Fill Pressure when Tench Regulated | 0.177 | 0.22 |
| 100 Carbine | 250bar | 100-120 | 100-120 |
| 100 Rifle | 250bar | 180-200 | 180-200 |
| 100 Bullpup (Short) | 250bar | 100-120 | 100-120 |
| 100 Bullpup (Long) | 250bar | 180-200 | 180-200 |
Alongside the regulating and tuning work carried out on The RAT Works edition HW100 you will also get the breech block and stock custom engraved with our logo on, which helps it stand out not only in performance but looks too.

You also have the option to include The RAT Works starter pack with your purchase. The RAT Works starter pack contains 6 Plywood targets and a RAT Works group gauge, this is a great way to practice with your new rifle.
THE BOX CONTAINS
- Weihrauch HW100 TK .177 (RAT Works Edition) x1
- Screw on moderator x1
- 14 shot magazine x2
- Fill port probe x1
- Fill port plug x1
SHIPPING DETAILS
Once you have purchased the rifle of your choice you can either come over to us and pick it up or we can ship it out.
We are unable to ship any form of firearm directly to you, due to the firearms act of 2006.
This means you must give use the details of your nearest RFD or Gun shop.
To ship firearms we use Parcelforce courier service incurring £32.50 carriage on top of your purchase. Your RFD or Gun shop may choose to add a handling fee at their discretion. 

Not all rifles are keep in stock and most are ordered in. Due to the Covid-19 outbreak there is a wait time on different rifle manufacturers. Please get in touch with us for more information. 

When you are placing an order for a RAT Works edition rifle during the check out process you will be asked to either Pay Now or Pay Later. If you want to pay in full click pay now. We will class paying in full as paying the deposit. If you would like to pay a £150 deposit for us to reserve/order your chosen rifle then click pay later. Once we have received your order we will send you a invoice for the deposit then once this is paid the rifle will be reserved / placed on order. The Deposit is taken off your final payable amount. 
See our Terms and conditions for more details. 
Sorry we're out of stock
We can let you know as soon as it's available again, enter your email address below.