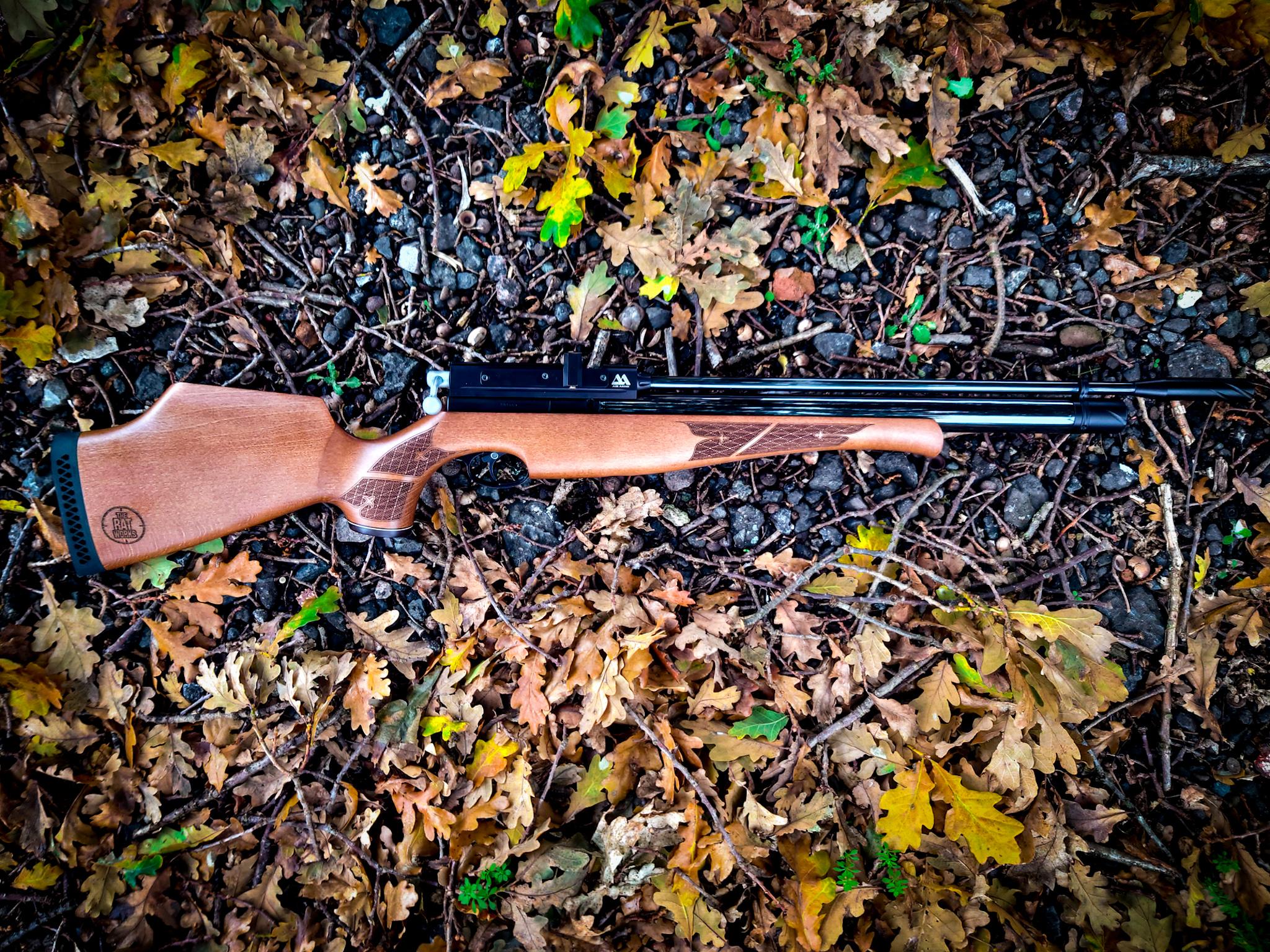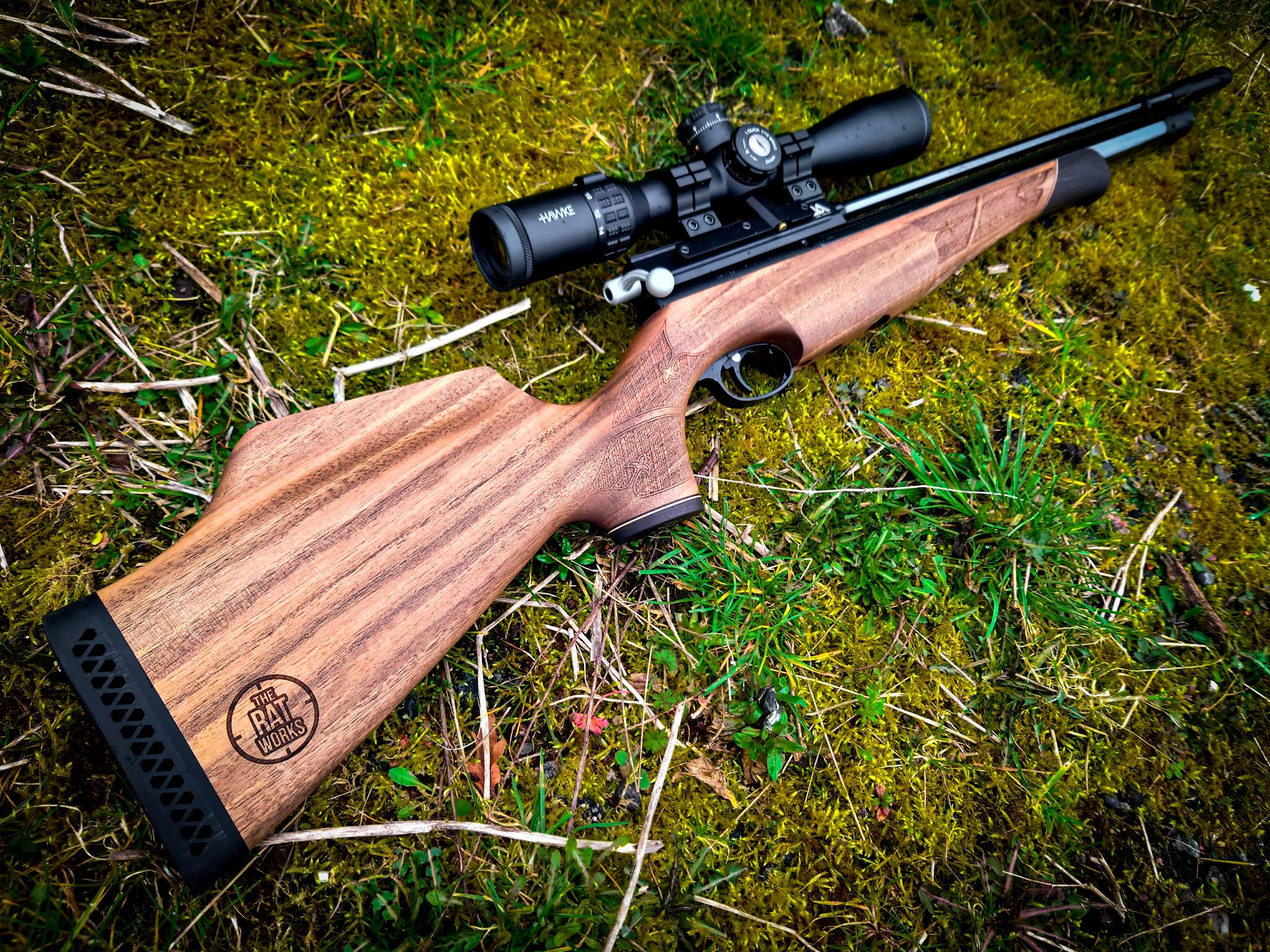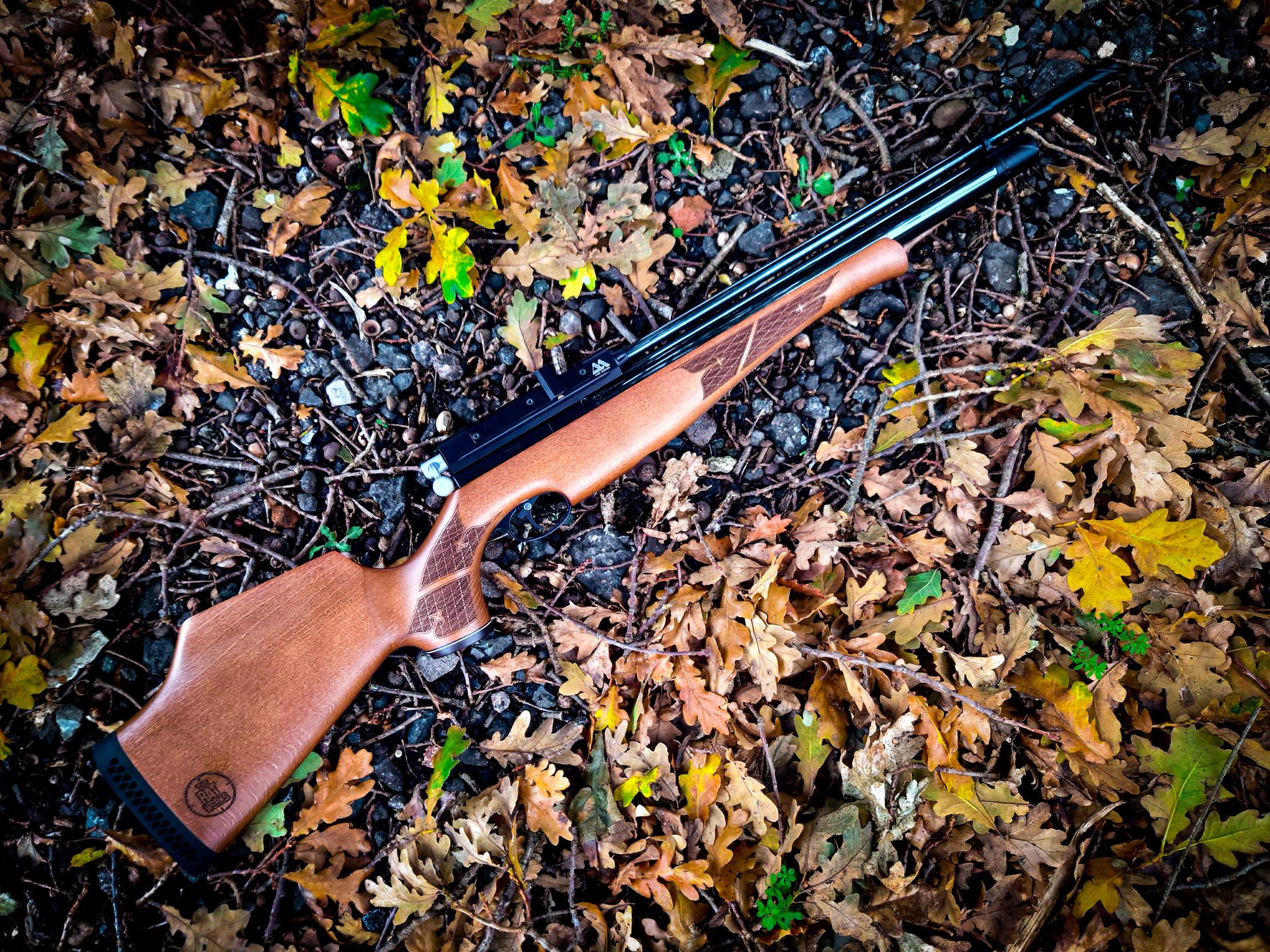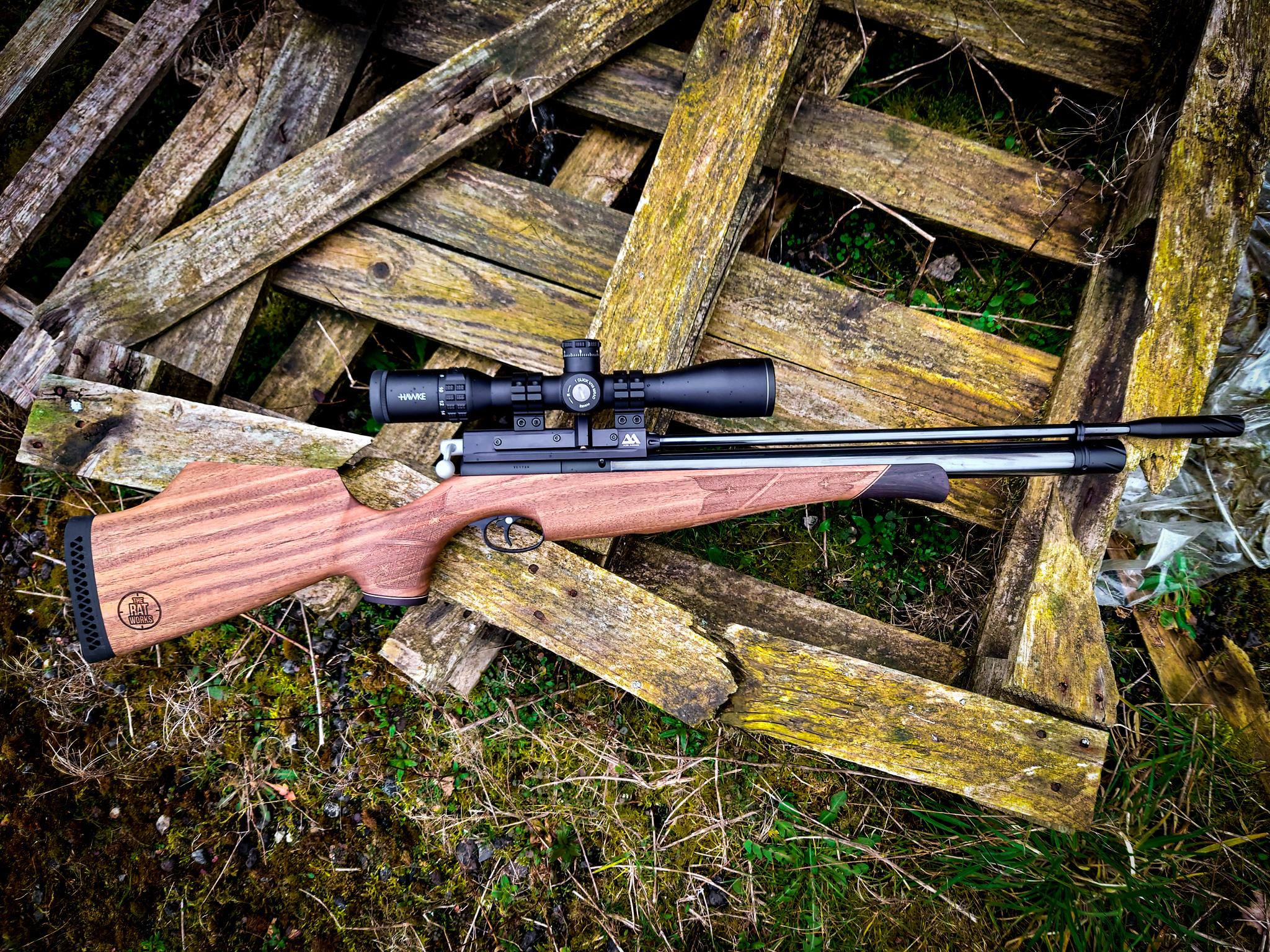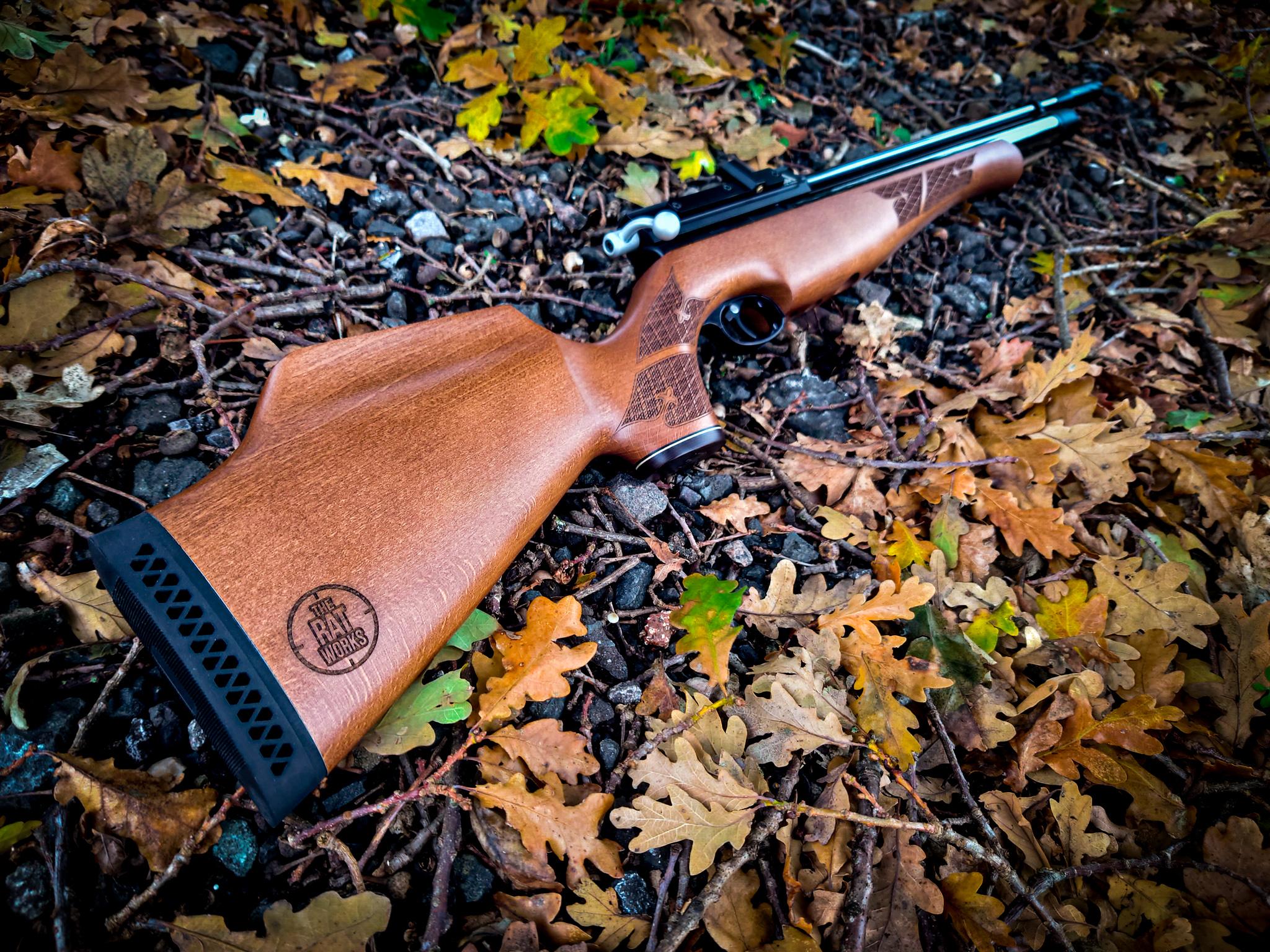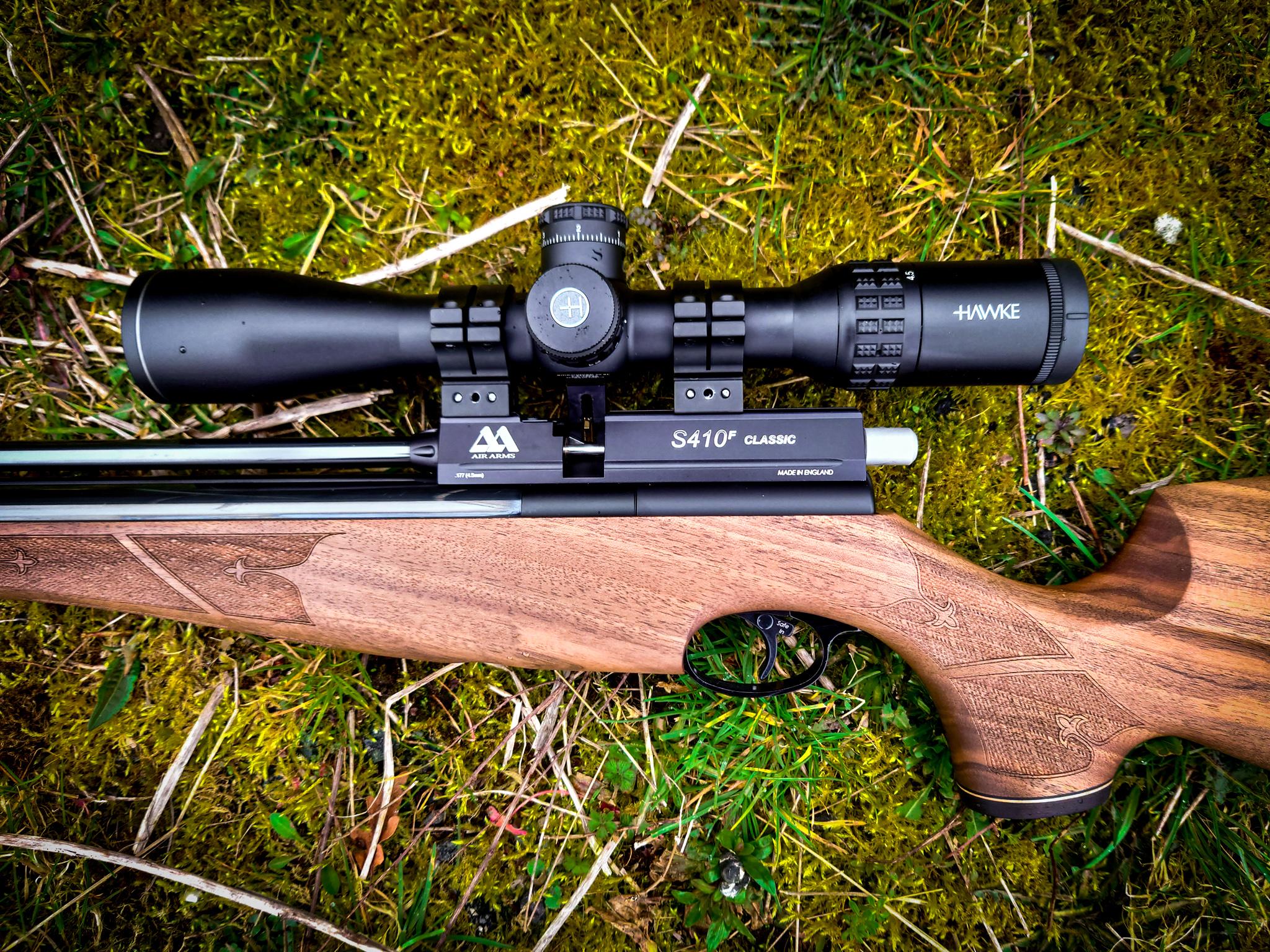 Not all rifles are kept in stock, most are ordered in. There are extended lead times from ALL manufacturers, a knock on effect of the COVID-19 lockdowns.
Please get in touch for more information.
To see what currently available in-stock and ready to go please click here.  
Air Arms S410
The Air Arms S410 is the classic, pre-charged pneumatic sporter and regarded throughout the airgun world as the finest in its class. Correct design, precision engineering and a deserved reputation for customer satisfaction, makes the Air Arms S410 the first choice for airgun hunters the world over.

Available in .177 and .22 calibre, the Air Arms S410 is a working combination of clinical accuracy, reliability and classic styling. Within its bolt-action, multi-shot format you'll discover a truly satisfying degree of user-friendly performance. Time and again Air Arms' team of field testers and customers have recorded genuine, one-hole groups with their S410s and at ranges far beyond their hunting needs.

This S410's action is held within a beautifully crafted Minelli stock, purposefully designed to guide you to the success you deserve. Ask anyone who owns an Air Arms S410 and they'll tell you why this rifle fully merits its status as one of the most popular air-powered sporters in the world. 
The S410 is available in either .177 or .22 calibre.

Air rifles are supplied standard but can be upgraded to a RAT Works Edition air rifle, information for which can be found below.

The RAT Works Edition 

The RAT Works edition will receive our regulator and tune package which is designed to make your rifle more consistent and air efficient. All sub 12 (non FAC) rifles are set to around 11.5ft/lbs after any work is done, keeping you well within the legal limit.
When the work is done by the RAT Works the action is extensively worked on to increase the performance, efficiency, accuracy and overall feel of the rifle. Almost every aspect of the rifle is modified, changed or enhanced in some way.

The stock of the air rifle will also be engraved with the RAT Works logo another way to stand out from the standard air rifles. 
| | | | |
| --- | --- | --- | --- |
| Air Arms | Fill Pressure when Tench Regulated | 0.177 | 0.22 |
| S200 | 200bar | 90-100 | 90-100 |
| S4/5*0 Carbine | 200bar | 90-100 | 95-105 |
| S4/5*0 Rifle | 200bar | 140-160 | 150-170 |
| HFT500 | 200bar | 160-180 | - |
Quick Fill Conversion 

On Top of the work we carry out on the rifle, we can also offer a quick fill end which features a pressure gauge on the front. This is an extra £70 but will allow you to see your fill pressure. We will also supply you with a new fill probe as well.
PLEASE NOTE: After having a regulator and tune the standard gauge no longer reads fill pressure and now reads regulator, to read fill pressure a the new quick fill end with gauge is advised.
SHIPPING DETAILS
Once you have purchased the rifle of your choice you can either come over to us and pick it up or we can ship it out.
We are unable to ship any form of firearm directly to you, due to the firearms act of 2006.
This means you must give us the details of your nearest RFD or Gun shop.
To ship firearms we use Parcelforce courier service incurring £32.50 carriage on top of your purchase. Your RFD or Gun shop may choose to add a handling fee at their discretion.


ALL new air rifles will now need to be paid in full before an air rifle is ordered from the distributer.
Sorry we're out of stock
We can let you know as soon as it's available again, enter your email address below.